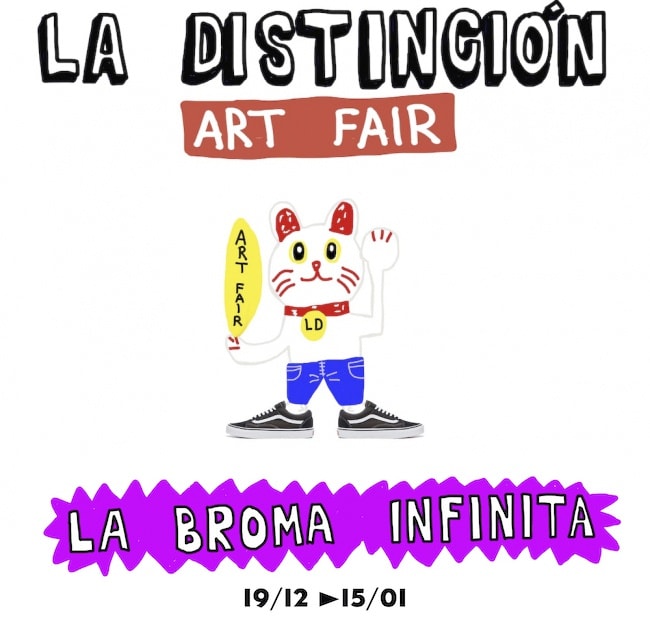 The purchase of a work of art is the expenditure of affirmation of those who know how to give a price to things that do not have one. Testimony of personal taste, it is the one that comes closest to the natural distinction granted by culture. THE DISTINCTION puts it just a click away.
The second edition of THE DISTINCTION is called "The Infinite Joke". Yes, as in David Foster Wallace's delirious narrative. It is the irreverent epic of art, hypnotising all who contemplate it in the last 100 years.
THE DISTINCTION, THE INFINITE JOKE, puts the umbrella and the sewing machine on sale without an operating table, online. The art that, from the avant-garde of the 20th century to the present, has been able to question its own codes and those of the society in which it has been produced. The avant-garde that never ceases.