Rosa Rubio

Spanish,

b. 1961
It is always the simple that generates the marvellous (Amelia Barr)
The search for simplicity and beauty is a constant theme in Rosa Rubio's work; it is a reflection of her journey to find beauty and meaning in the midst of complexity.

Her work is deeply personal and reflects her trajectory as a woman and her experiences as a creator and mother. She uses her art as a means to express her identity by inviting the viewer to contemplate the beauty and complexity of women.

Her use of vivid colors and organic materials, along with her exploration of different forms, such as painting, sculpture and installation, allow her to express this search in a variety of ways. Rosa Rubio's work is a combination of abstract and bold pictorial styles, with a surrealistic approach. She incorporates geometry into her work, but in an organic way, creating unique and dynamic pieces that are both visually appealing and thought-provoking. The textural elements of his works add depth and complexity making them more dynamic and appealing to the viewer. The textures bring an organic air that contrasts with the geometric elements, creating an interesting visual tension and adding a new dimension to the interpretation of his art.

Her work is characterized by a constant exploration of different materials. Rosa uses a wide range, such as metal, oil paint and organic materials, as well as methacrylate, to create a surprising and visually striking work. Her experimentation with different materials allows her to push the boundaries of traditional art forms and create unique and innovative works that challenge the viewer's perception and establish a dialogue between different materials, creating complex and multi-layered works.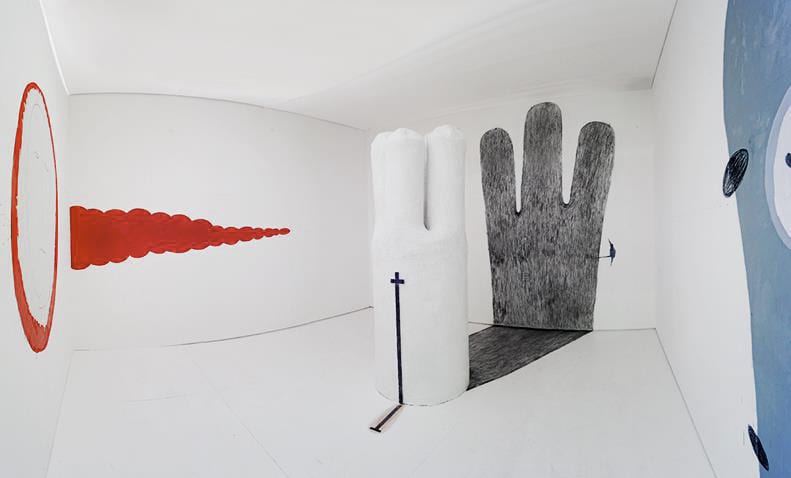 Spanish multidisciplinary artist with a clear vocation to create.
From a very young age she began to learn about ceramic materials and plastic techniques at the School of Ceramics, and in the corporate figure workshops at the well-known "Círculo de Bellas Artes". He continued his studies at the School of Arts and Crafts in Madrid where he learned the techniques of the great masters of Europe and the United States and later graduated in Fine Arts at the Complutense University. Due to her constant and rigorous work she was awarded a scholarship, which allowed her to continue to enjoy pencil drawings and nude figures.

The artist has participated in national art fairs in Europe and America, including ARCO 94, 95 and 98, ART LONDON, FIAC in Paris, LA Art Show, 36th Salon Montrouge in Paris, INTERARTE, "Testimoni" Collection (La Caixa) or FORUM, in Germany. His works have also been exhibited in foundations and museums, and have been acquired by numerous private art collections, mainly the Entrecanales Collection, the Spanish Theatre, the Gregorio Prieto Prize (Valdepeñas), the Testimoni Foundation of La Caixa, the Museum of Contemporary Art of Burgos, the Ford Ibérica Foundation, the Community of Madrid, the Madrid City Council, the Würth Museum of La Rioja and the Valencian Institute of Modern Art (IVAM).